Temperature monitoring with FMB920
Let us consider a scenario where you are a logistics manager in a cold chain management system and it is one of those days where the delivery deadline is knocking on your door.
You have ten vehicles that you are using to deliver a complete order for an Ice cream company. It is the last few hours and your trucks are headed towards the concerned facility. In that last moment, when your support team is taking out the containers from the freezers, you get to know that due to malfunctioning the temperature increased and all of the supply has melted.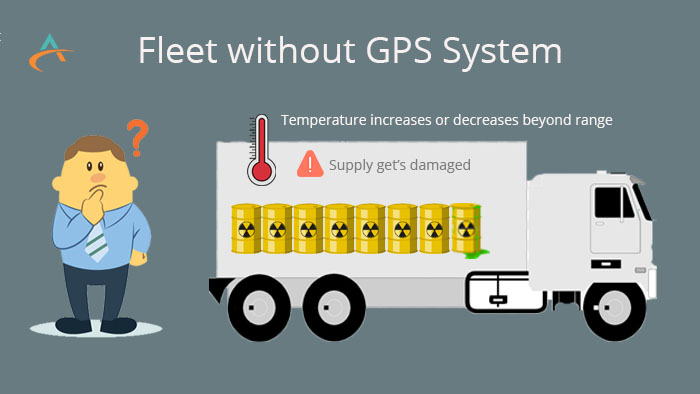 Definitely not a scenario you want to be in. But if that malfunction occurs, how do you know that the temperature has increased or decreased beyond the stipulated range?
This is where Asset Telematics comes into the picture with its new product, FMB920 which is a smart GPS tracking device with unique features like Bluetooth sensor for temperature monitoring and accelerometer for crash detection. A complete device to have efficient asset management solutions for cold chain management systems or fleet management.
How does it work?
Let us look at a step by step approach of a smart and efficient way of monitoring temperature for the whole fleet of your cold chain.
Install the FMB920 device in the vehicle which is accessible to the Admin.
Place the Bluetooth sensors with close proximity to the containers to monitor temperature and humidity.
Configure and align the device with GPS Tracking platform.
Install the application on your mobile or desktop to receive alert notifications when the temperature or humidity increases or decreases from the range which you have set.
In case of an alert, relay the message to the fleet co-ordinators.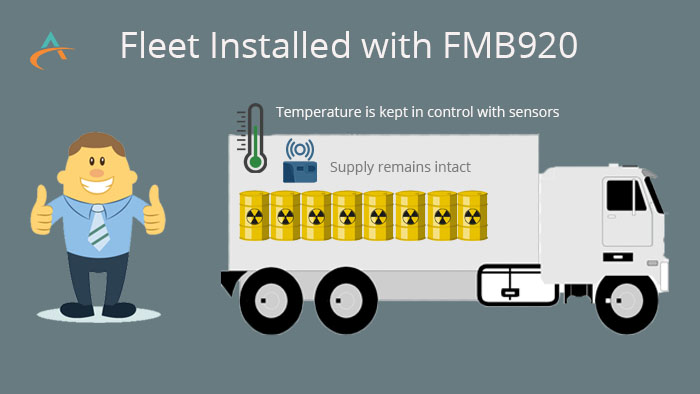 Safe and Smart Transportation
The FMB920 is designed in such a way that organizations requiring telematic solutions will have a smooth and smart transportation system without any hassle. With its unique features, integrated with a user interface application, any fleet or cold chain administrator can monitor their whole fleet from a remote location. Keeping a track of every parameter, any logistic organization will increase their productivity and cost-efficiency with this device to have a safe transportation environment.
To know more about the device, click Here